Stacking the Shelves
is a weekly meme hosted by
Tynga's Reviews
that enables people to share the books they've recently added to their collection.
Just so you know: I don't normally buy that much stuff all at once. But these are the books that I treated myself to for my birthday.
In the Afterlight by Alexandra Bracken [sampler]
The lovely
Kymberlee from NewbieLibrarians
sent me this 3-chapter-sampler of
In the Afterlight
! You have no idea how excited I am about this!
Never Fade
will be the next book that I'm going to pick up, so I can read this right afterwards.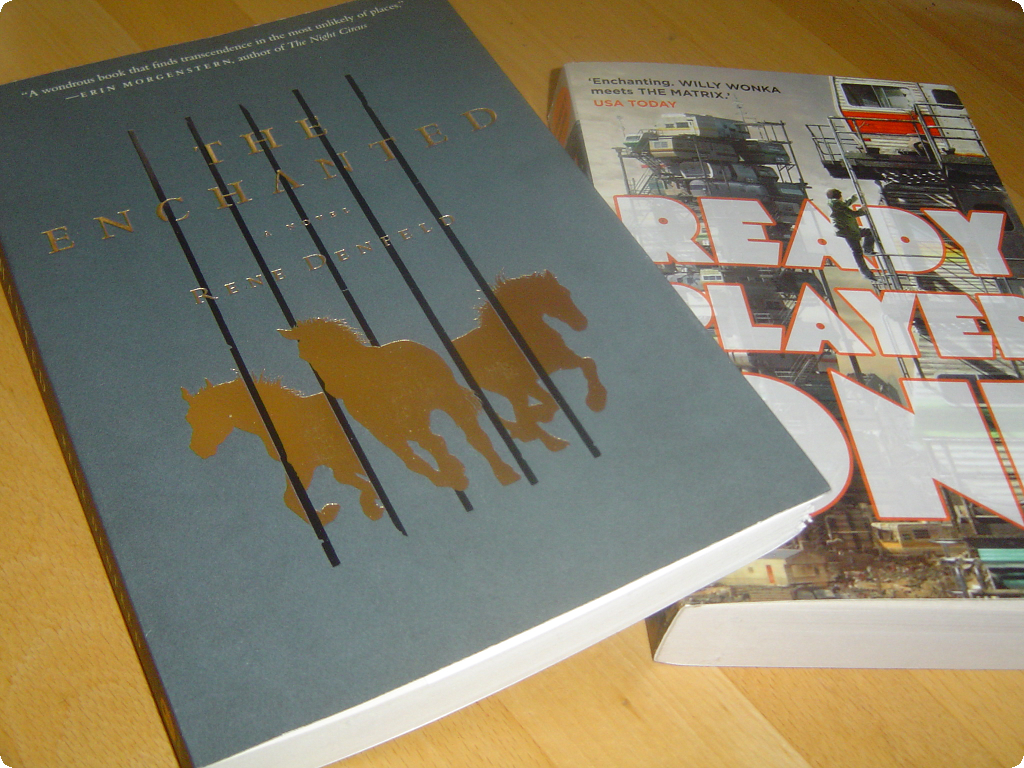 The Enchanted by Rene Denfeld
Ready Player One by Ernest Cline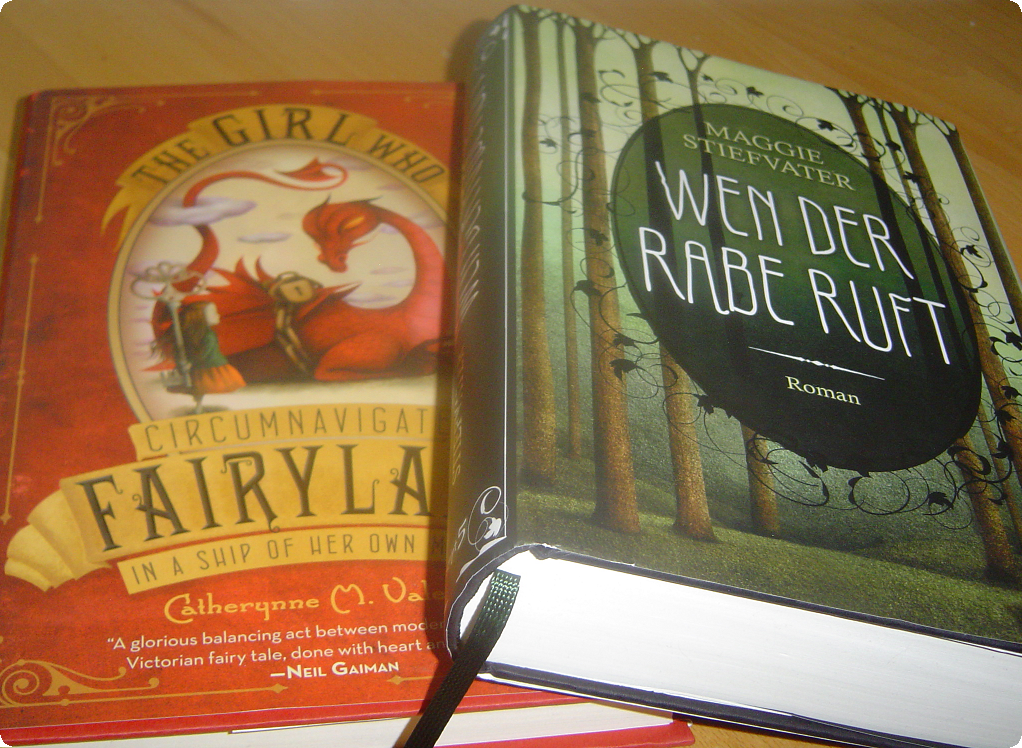 The Raven Boys by Maggie Stiefvater [German translation, obviously]
The Girl Who Circumnavigated Fairyland in a Ship of Her Own Making
by
Catherynne M. Valente
The Girl Who Circumnavigated Fairyland is actually a present from my parents, but the inside flap of the cover was completely torn apart, so I had to return it. I've never received a damaged item from the big-A-company before …
The UK/US covers for The Raven Cycle don't appeal to me at all – too much white in the background – and it just so happens that the German edition by script5 is absolutely gorgeous, so I finally got it. I've already read it, and I think it's great!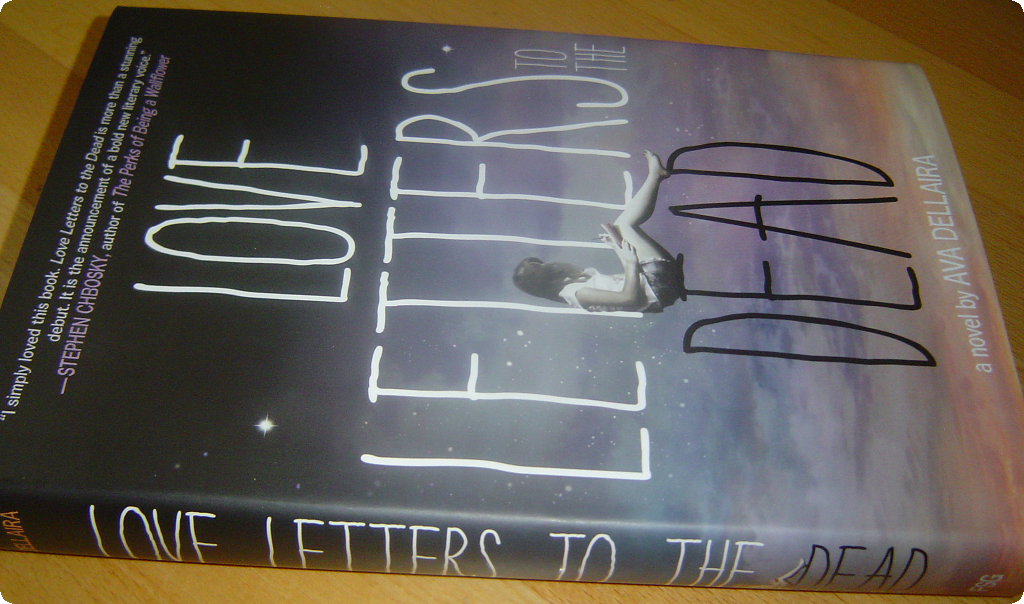 Love Letters to the Dead by Ava Dellaira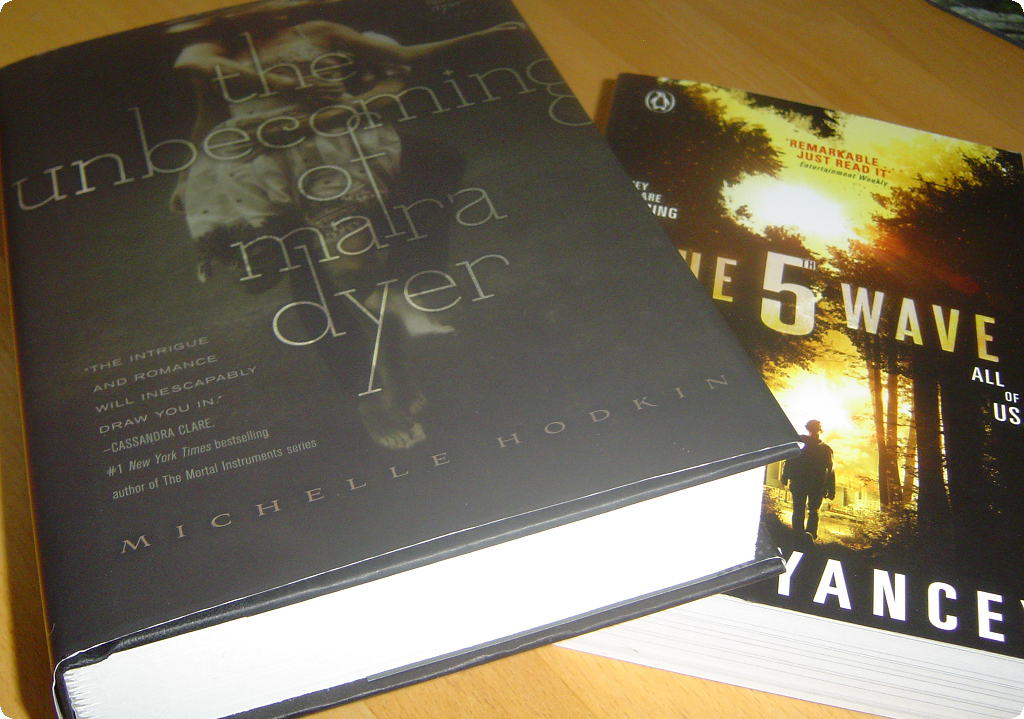 The Unbecoming of Mara Dyer by Michelle Hodkin
The 5th Wave by Rick Yancey
Now we've come to the risky part of my book purchases. For the longest time, I've been sceptical about these two YA novels. Somehow, the plots seem like a disaster waiting to happen. I was intrigued to read them nonetheless, though, because so many people rave about these series. Ironically, right after I'd bought them, I stumbled across quite a few negative reviews … I guess I'll just have to find out for myself.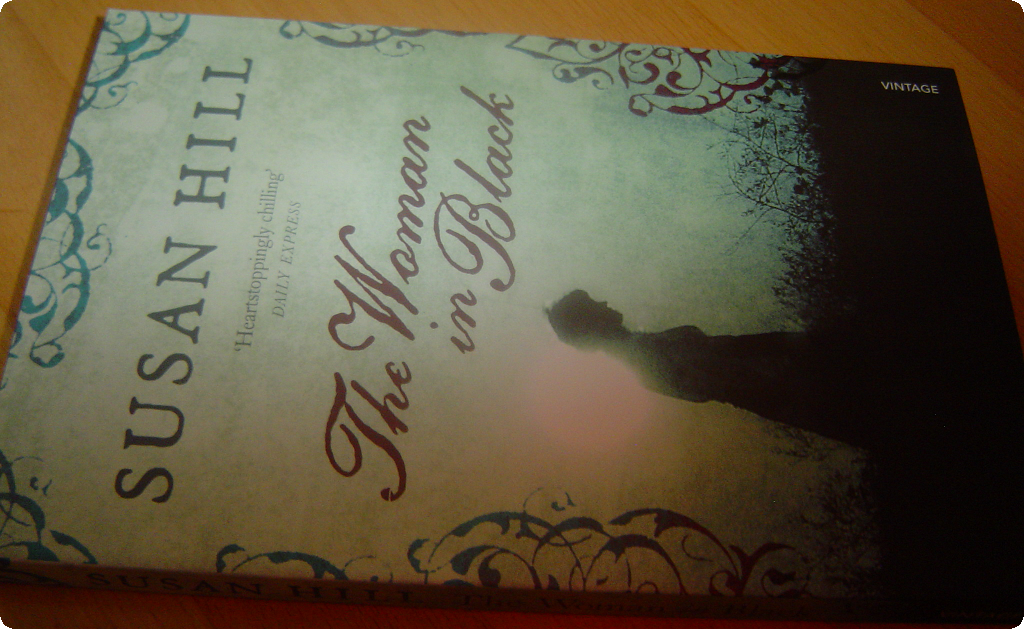 The Woman in Black
by
Susan Hill
There is one thing you need to know about me: Over the course of my life, there have alway been certain periods of time in which I had an unusual amount of weird luck. So last week, that became apparent when I received a strange package from The Book Depository. Turns out that they sent me a book by accident and now I can keep it. That's fine by me.
I've actually seen the movie with Daniel Radcliffe ages ago, and thought the novel might be worth reading.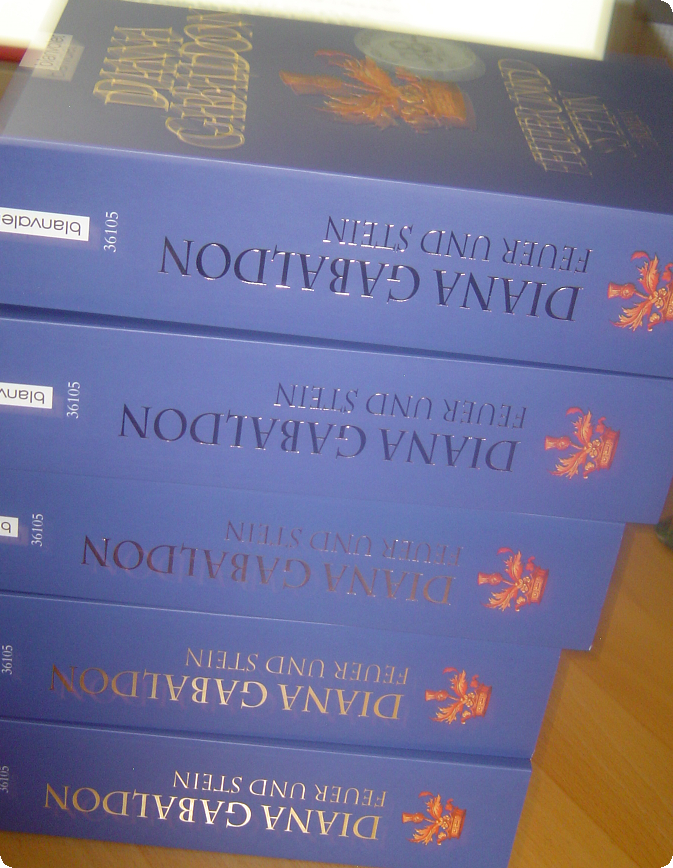 Outlander by Diana Gabaldon [x5]
Last week I entered a
Facebook
contest hosted by the
Blanvalet Verlag
and ended up with this pile of books. Vielen lieben Dank,
Blanvalet
! I have yet to figure out whom I want to give these to.
I also received a digital copy of
Malorie Blackman
's
Noble Conflict
for review. I've been meaning to read her other book,
Noughts and Crosses
, for a while now, so I'm really excited about this one, too
.
Thank you to
Random House
!
Breaking Bad – Season 2 + 3
So, finally, here is the reason why I haven't read as many books as usual in the last couple of days: BREAKING BAD. I only just started watching the show after receiving the first season for my birthday three weeks ago – not kidding. And since I really enjoyed it, I had to buy the following two seasons straight away. I never would've thought that I'd like the topic (drugs, not the chemistry – chemistry is great), but the actors are very talented and, overall, it's incredibly thrilling and witty.
Please let me know if you have read any of these novels and how you liked them! In addition, which books did you acquire this week?